GROWTH DRIVE COMMUNITY
Consulting Practice Dev. Skills. Forum. Peer Groups. And More.
COMMUNITY FOR BUSINESS ADVISORS
Growth Drive is the leading community of experts on growing profits and value.
The Growth Drive Community is an online forum for senior professionals to exchange ideas and techniques:
building a thriving consulting business

running successful engagements for growing client profit

and value
virtual study groups, practice dev
events like 'Expert Hotseat'
crowdsource support for users of the CoreValue Advisor Software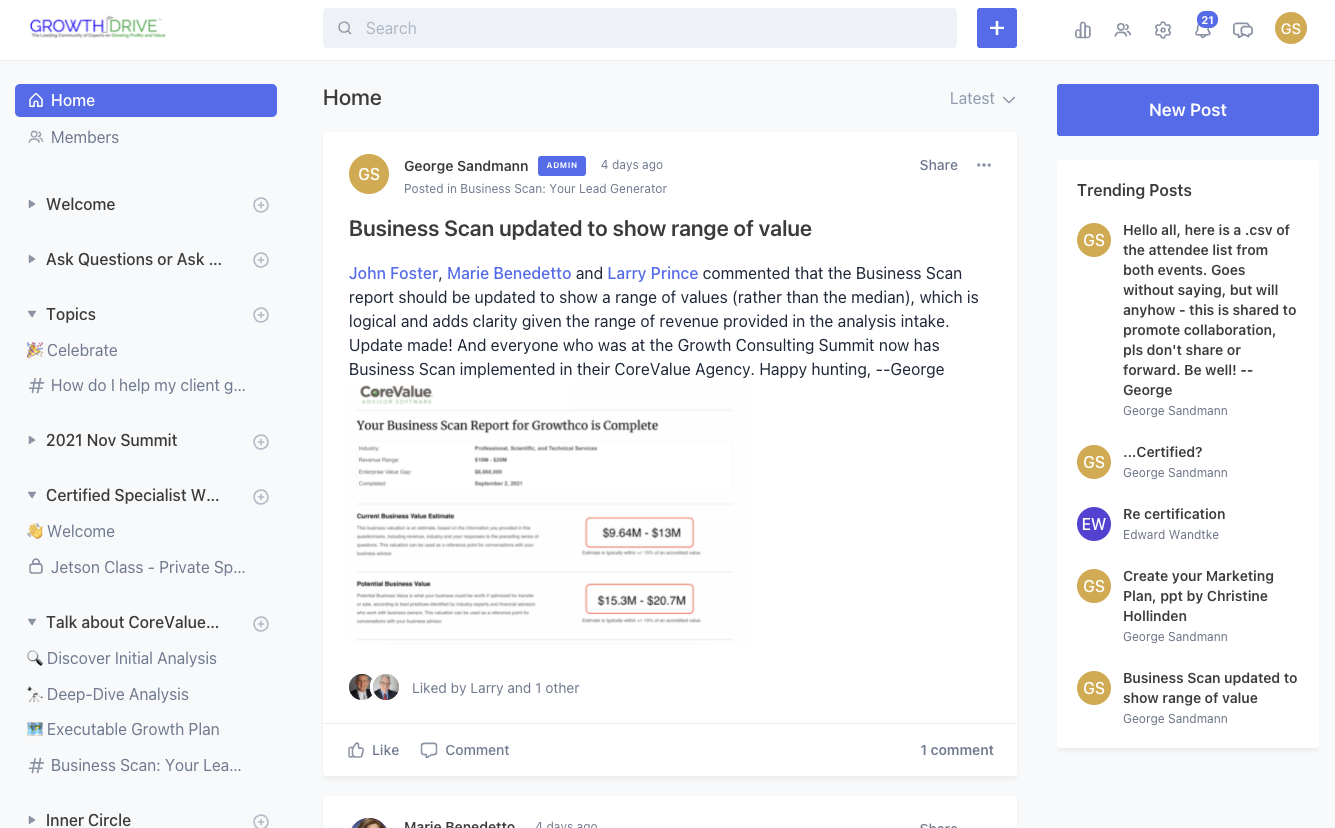 Get Community Updates
Drop your name and email below to be the first to know when updates are released.