GROWTH DRIVE LAUNCH COURSE
Level 1
Consultants: learn how to

create and lead a Growth Drive Project Plan
Create predictable profits, growth, and transferable equity value
THE PLAYBOOK FOR GROWTH CONSULTING
SKILLS AND DELIVERABLES YOU CAN APPLY IN YOUR PRACTICE IMMEDIATELY
LIVESTREAM or ON DEMAND | Designed for Busy Professionals | 12 hours in 6 sessions over 3 days
Grow Profitable Revenues | Grow Transferable Value
Livestream: if you like hands-on learning, joining the conversation and interacting with the faculty in real time, select the livestream
On Demand Videos: take the course on your own time today
Whichever option you choose, you can join future livestream sessions of this course for free
Link to Course Materials (course participants only)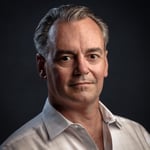 George Sandmann - Click for Bio
George Sandmann, MSL JD is founder of Growth Drive and CEO of CoreValue Advisor Software. George has almost 30 years experience starting and growing businesses, including 10 working with hundreds of consultants on thousands of client cases.

Garth Tebay - Click for Bio
Garth M. Tebay, CPA, CVA, MAFF, CM&AA. Garth, founder and managing partner of business valuation firm Value Defined™ and Affiliate Member of Business Growth Alliance, is a thought leader and faculty for the NACVA.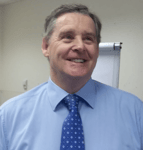 Andy Weavill - Click for Bio
Andy Weavill, B.Ed (Hons), MCMI, MIC, MCIPD. Co-author of The Rapid Growth Fix – The Proven Formula For Growing Your Business Quickly And Easily. Andy has 30+ years experience growing businesses as a CEO and consultant. He brings deep and broad insight into the real-world "hows"of growing healthy and sustainable companies.

Larry Prince - Click for Bio
Larry is Founder and CEO of Prince Leadership, and helps clients see around the corner to unearth new methods of leading their people, boosting performance, and delivering stronger outcomes. Larry also leads an LXCouncil CEO Mastermind Group in Northern New Jersey.
Growth Drive Launch Course Schedule
Designed for Busy Pros | 12 classes in 6 sessions over 3 days | Livestream and On-Demand
Analyze: Becoming your Client's Guide
Guide a conversation with your client about why they want to change their business, and where they want to take it - this uncovers the client's strategic goal and motivation
Analyze: the 3 Dimensions of business growth
Discussing growth and transferable value drivers in the context of your client's strategic goal
3 Hour Break (for you to do your day job)
Analyze: conducting Deep Analysis
After completing this class you'll be able to (1) Explain the growth and equity value drivers making up the totality of your client's operation. (2) Perform a deep-dive analysis creating total clarity about what your client needs to get the success they want. This clarity allows you to guide clients towards their strategic goal
Analyze: Extracting information to fuel strategy
Extract, explain and apply Objectives and Key Results to create your client's strategic growth project plan
DESIGN: CREATING PREDICTABLE PROFITS AND CASH FLOW
Learn how to re-design your client's business prioritizing the Driver Objectives and Key Results which need to be achieved to create predictable profits and cash flow - the launchpad for growth
DESIGN: CREATING PREDICTABLE REVENUE GROWTH
Harnessing predictable cash flow, use the Growth Drive business engineering methodology to take action on the Driver Objectives and Key Results which need to be achieved to launch predictable, profitable revenue growth - the #1 CEO goal
3 Hour Break (get some lunch, catch up on email, make client calls)
DESIGN: CREATING PREDICTABLE, TRANSFERABLE EQUITY VALUE
Predictable, transferable equity value is the ultimate measure of business success: prioritize the Driver Objectives and Key Results needed to reach this ultimate strategic goal
DESIGN: GROWTH DRIVE PROJECT PLANNING
Design the Growth Drive Project Plan that will deliver your client's goal. This class teaches by example, customizing the template plan using a case study analysis
EXECUTE: KPIs, OPERATING REPORTS AND FLASH REPORTS
with GBQ's Garth Tebay, CPA CVA
Lead clients to create KPIs and flash reports focusing on Cash Flow, Operational Performance and Profitability
EXECUTE: Building the Growth Drive Project Gantt Chart
Setting the Growth Drive Project Objectives in ordered priority as elements of a waterfall process, where each objective builds towards the next; plus defining success and tracking wins
3 Hour Break (we're in the home stretch)
EXECUTE: DESIGNING AND LEADING SPRINTS
Design a series of time-boxed projects which break the Growth Drive process into smaller achievable targets - Sprints are core building blocks of successful long-term growth engagements
EXECUTE: ROLES AND ACCOUNTABILITY
Understand the fundamentals of having the right people doing the right things right: Org Charts, Accountability and Compensation
WRAP UP AND NEXT STEPS
with George Sandmann
Thank you, Overview of Resources and Growth Drive Academy, Becoming a Growth Drive Specialist
Register Today! Space is Limited
Ready to break out of the box and play to win?
All classes, materials, templates and tools plus access to recordings through the Growth Drive Academy: $1,299.
Current CoreValue Advisor Software customers please enter code CORE at checkout and save 10%
After you register: you'll get your welcome email, link to the webinar, and receive updates about the course, suggested readings, and more. Space is limited to 20 pros, so register now.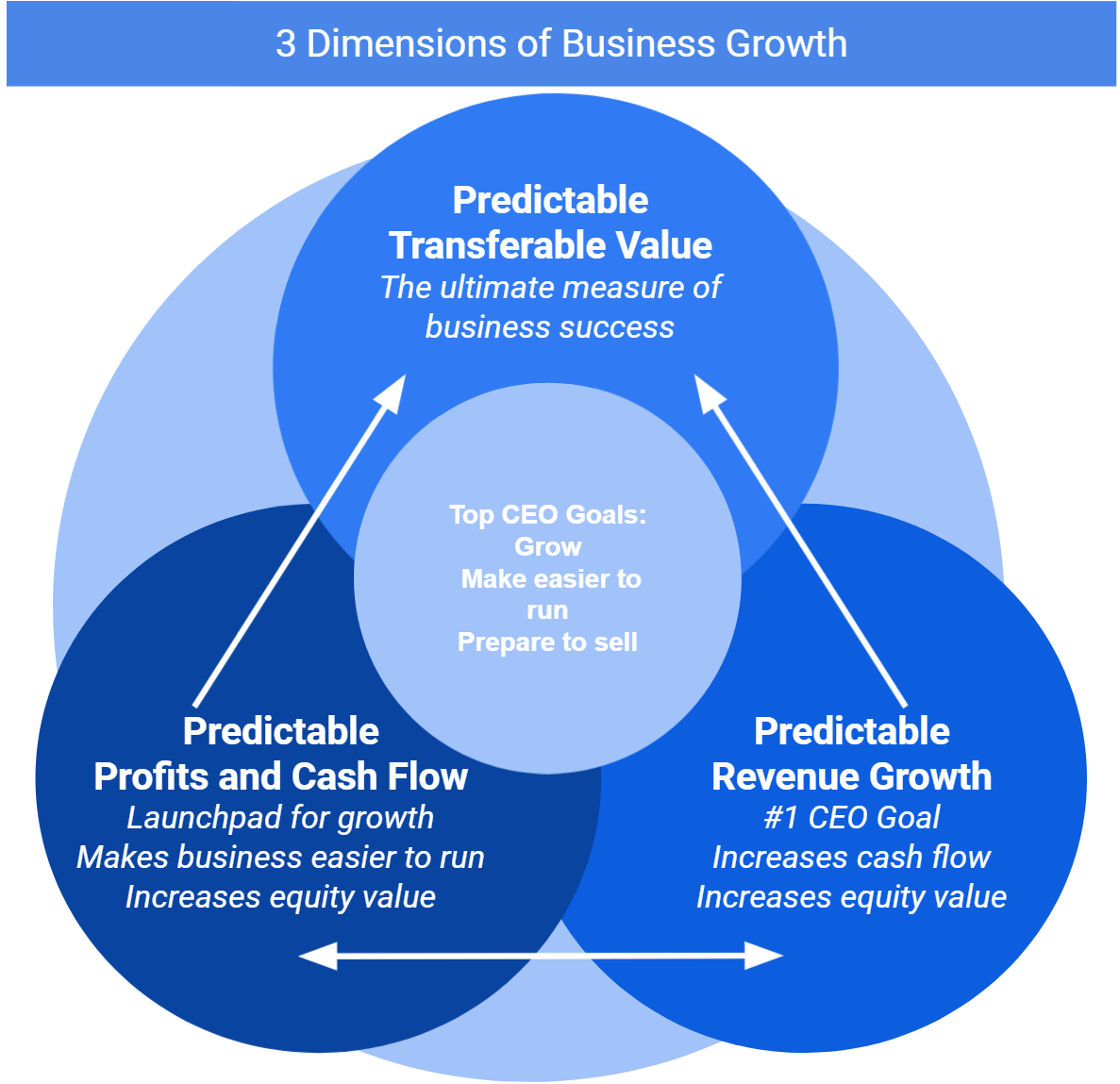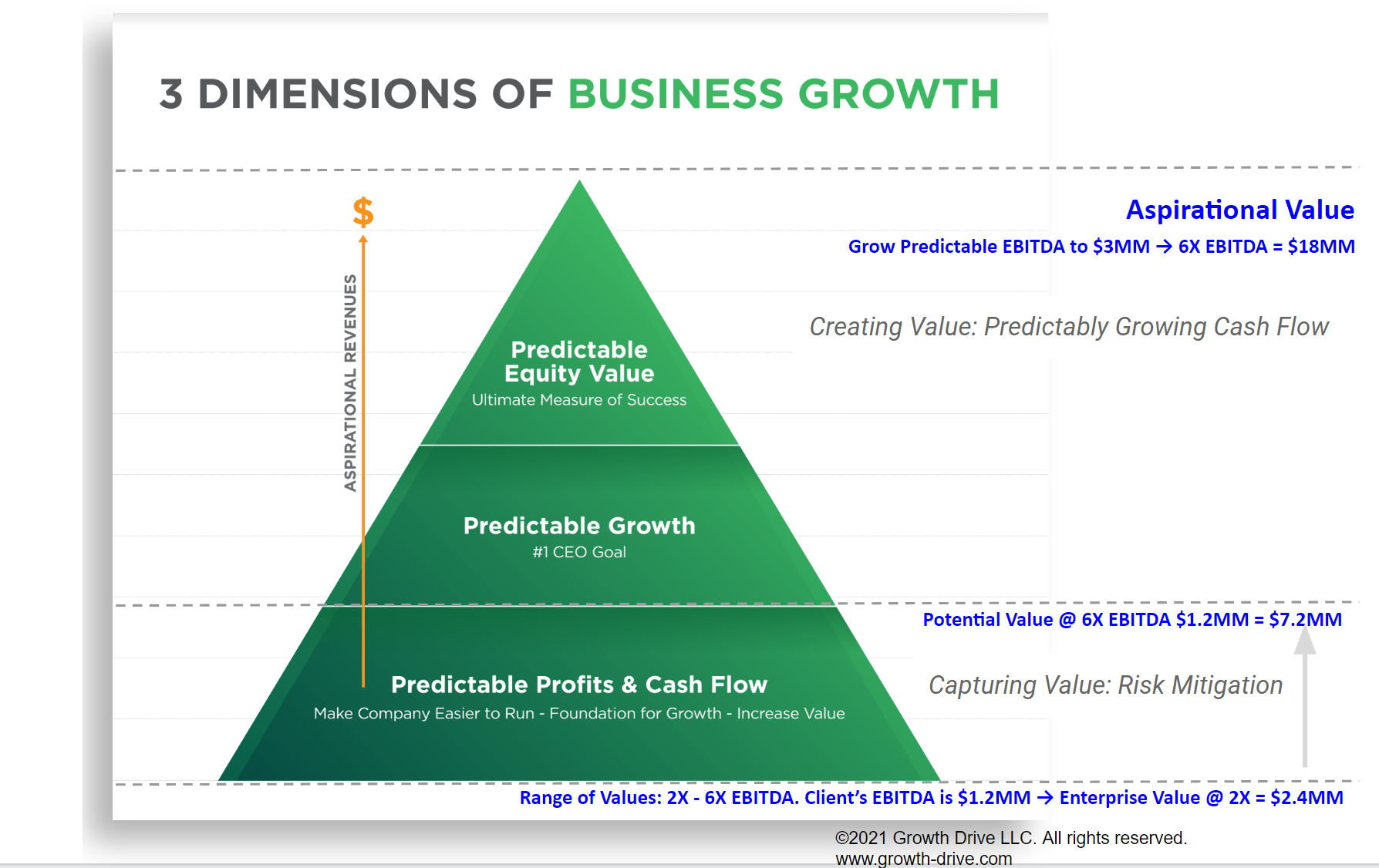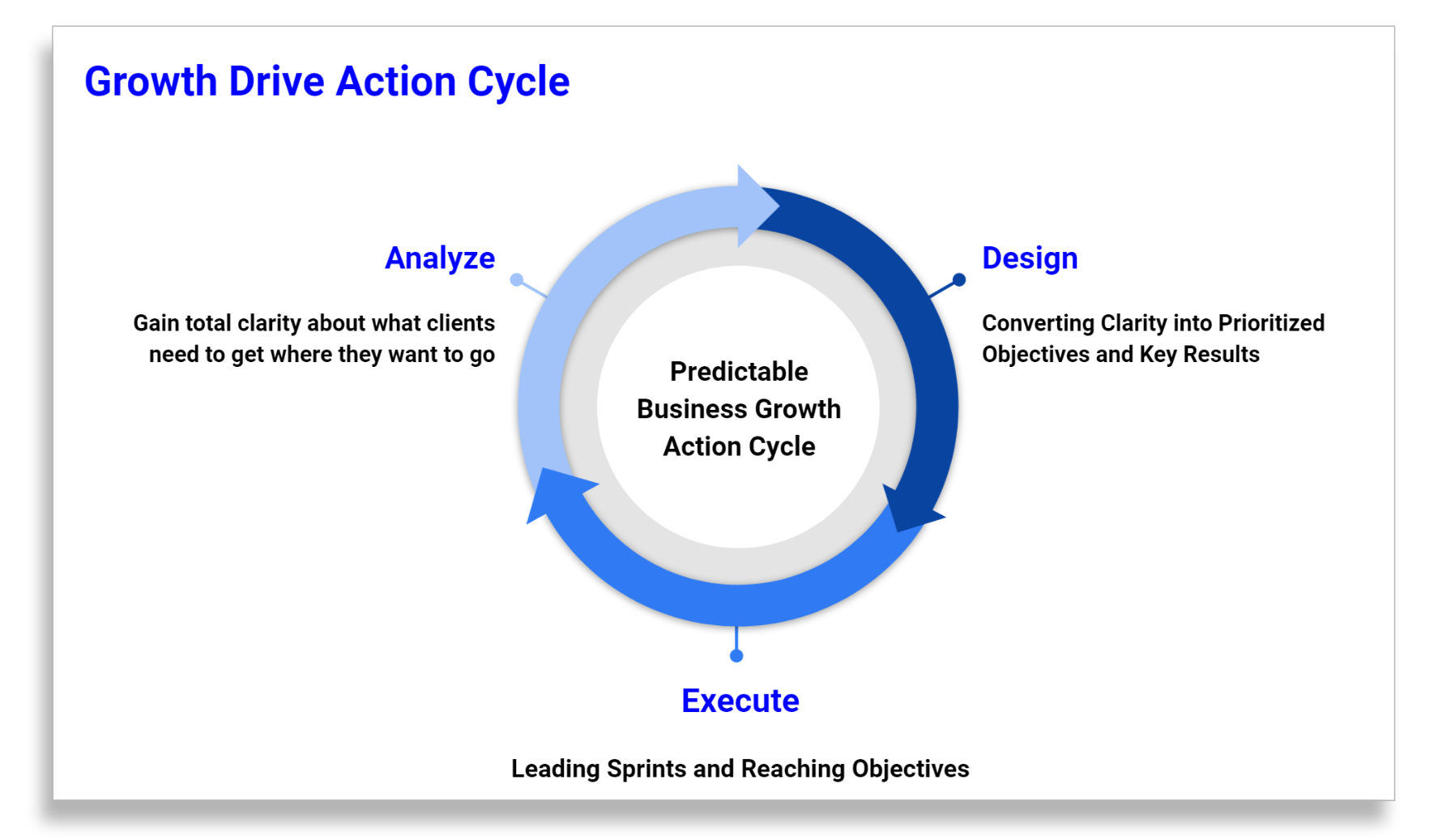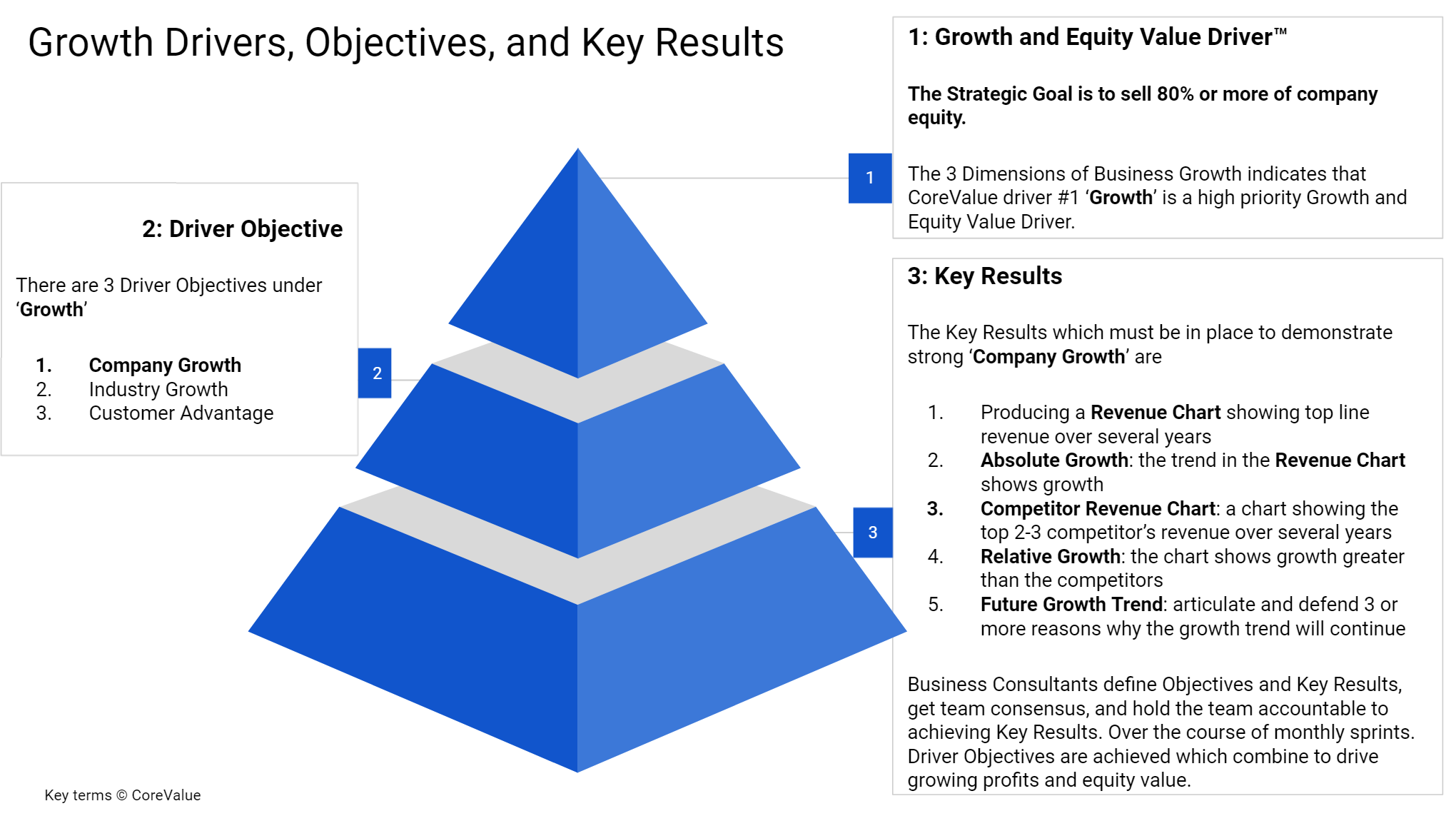 Do you still have questions?
Glad to help. Tell how best to reach you,